Les dernières nouvelles sur la mission spatiale SEIS InSight !
INSIGHT @ SCHOOL 2020 / Teachers Workshop


Télécharger la newsletter #18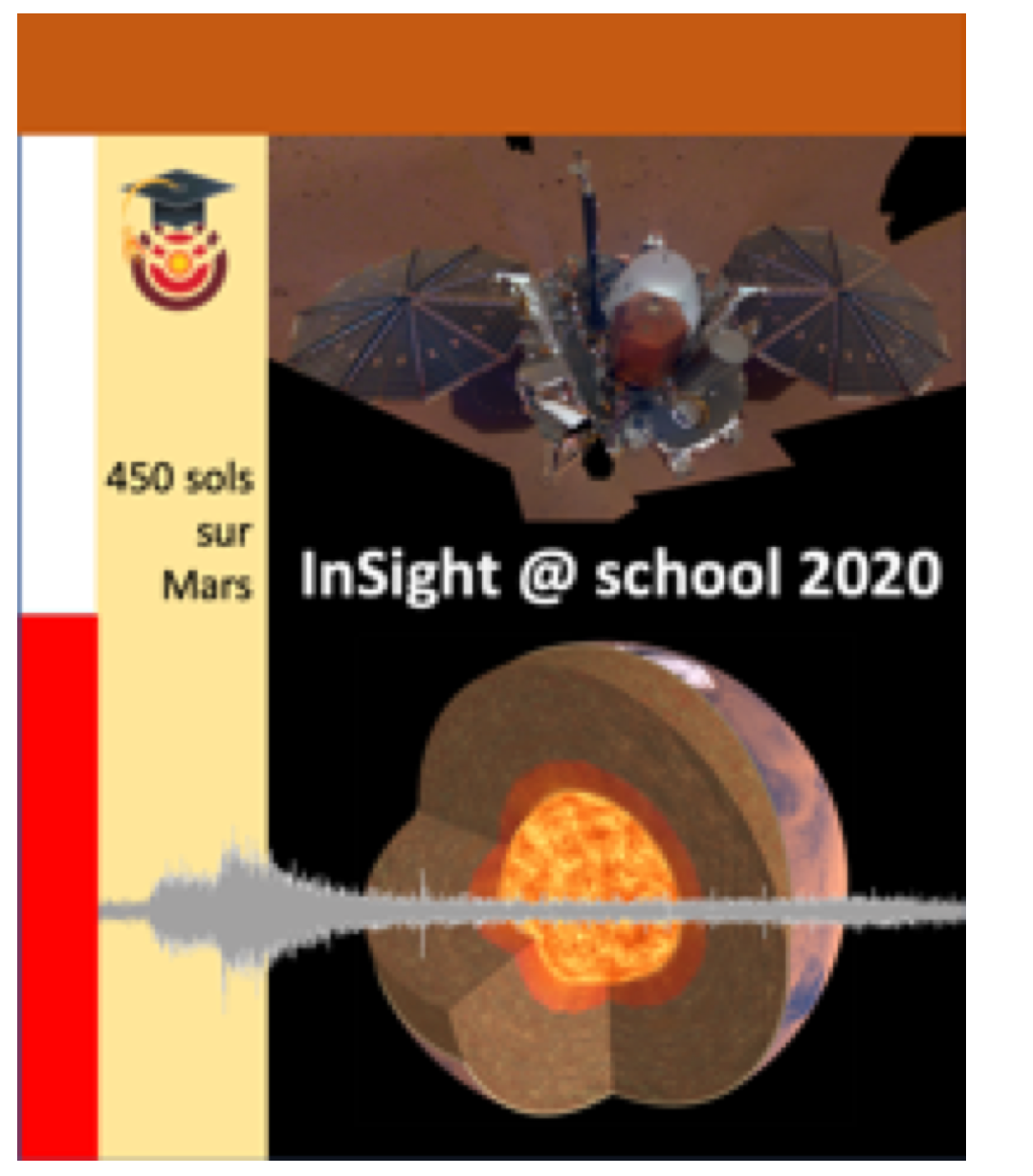 Les 2 et 3 mars 2020, un séminaire de deux jours, relatif à la mission spatiale InSight, sera organisé pour les enseignants à Sophia Antipolis (France). Ce séminaire s'inscrit dans la continuité de la 17e réunion de l'équipe scientifique d'InSight, qui se tiendra à Nice du 24 au 28 février 2020.
Ce séminaire sur l'éducation sera la première manifestation organisée après la publication des données d'InSight. Ces données, publiées par la NASA, sont automatiquement transmises au réseau des écoles, collèges et lycées, et plusieurs centaines de jeunes reçoivent ces données et effectuent des analyses scientifiques sous la supervision de leurs enseignants.
Plus de 50 enseignants de France et de plusieurs pays européens et américains sont attendus à ce séminaire international.
On March 2 and 3, 2020, a two-day workshop on the InSight space mission will be organized for teachers in Sophia Antipolis (France). This seminar is a continuation of the 17th meeting of the InSight scientific team, which will be held in Nice from 24 to 28 February 2020.
This education seminar will be the first event organized after the publication of InSight data. These data, published by NASA, are automatically transmitted to the network of schools and several hundred young people receive these data and carry out scientific analyses under the supervision of their teachers.
More than 50 teachers from France and several European and American countries are expected to attend this international seminar.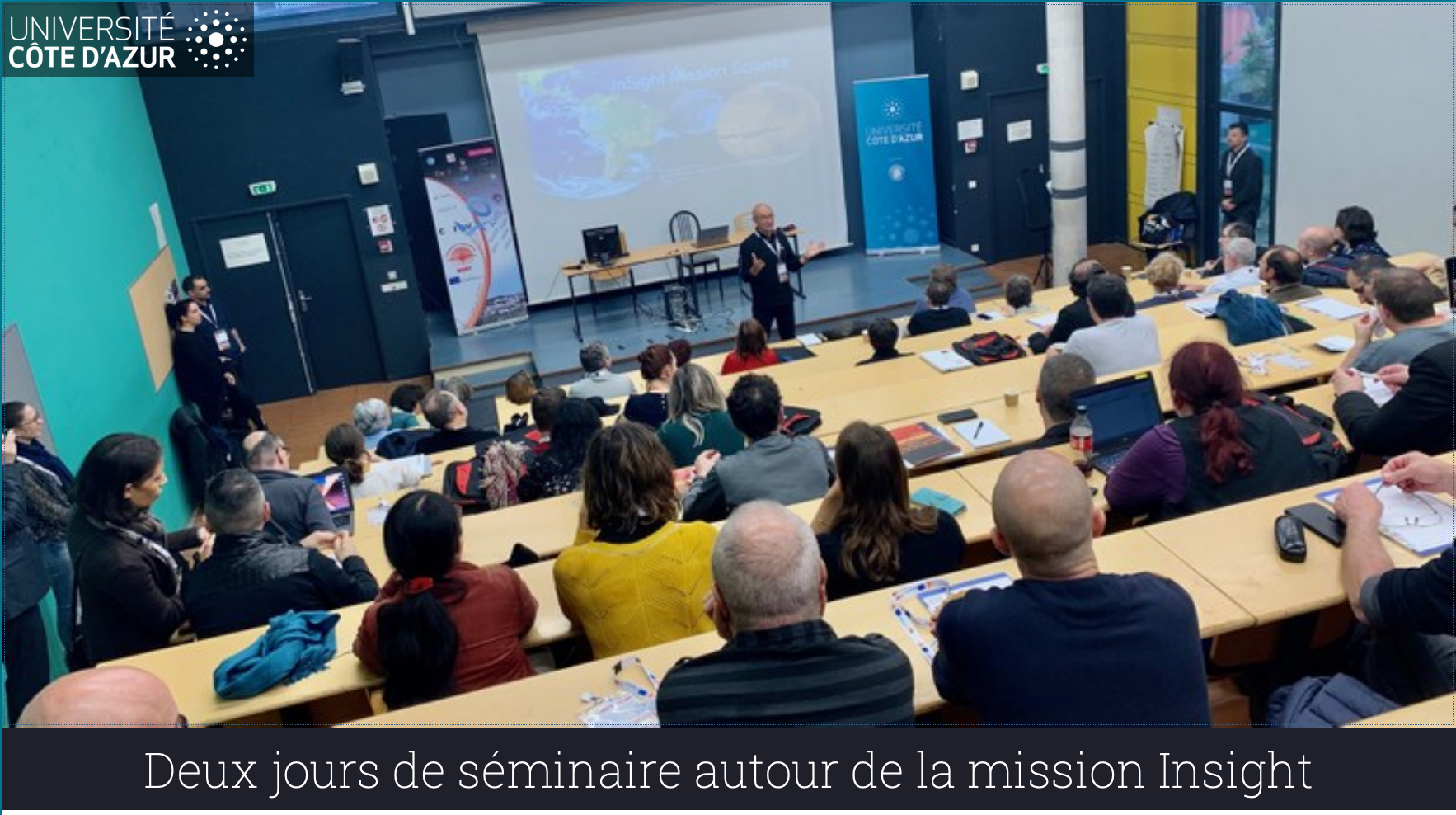 PROGRAMME
Le séminaire comprendra des conférences données par des membres de l'équipe scientifique et des activités pratiques (enseignement avec des données InSight réelles), ainsi qu'une session poster animée par les enseignants. The workshop will include lectures by members of the science team and practical hands-on activities (teaching with real InSight data), as well as a poster session leaded by the teachers.
Last Update : 2019/11/28
2020.03.02 : Lundi / Monday - Campus International Valbonne
08 :30 > Accueil / Welcome
09 :00 > Ouverture du séminaire / Opening ceremony
09 :30 > conference : 450 sols sur Mars / general results (W. Bruce Banerdt & Philippe Lognonné)

Insight Mission Science (pdf / 70 Mo) by W. Bruce Banerdt (Jet Propulsion Laboratory/California Institute of Technology)

Insight sur Mars: premiers résultats scientifiques ... de SEIS (pdf / 100 Mo) by Philippe Lognonné (Institut de physique du globe de Paris, IPGP)
10 :30 > conference : La croûte martienne / martian crust (Mark Wieczorek & Adrien Broquet)


La lithosphère de Mars (zip / 190 Mo) par Adrien Broquet (Université Côte d'Azur, OCA)

Crust of Mars Overview (zip / 35 Mo) by Mark Wieczoreck (Université Côte d'Azur, OCA)
11 :30 > conférence : L'atmosphère martienne / martian atmosphere ( Aymeric Spiga & Lucie Rolland)
The Atmosphere of Mars as Observed by InSight (zip / 40 Mo) by Aymeric Spiga (Sorbonne Université, LMD)
Infra sound in the atmosphere (zip / 22 Mo) by Lucie Rolland (Université Côte d'Azur, GEOAZUR)
14 :00 > atelier pratique / hands-on workshop – session 1
Lien vers l'Atelier SEIS
15 :30 > atelier pratique / hands-on workshop – session 2
Lien vers l'Atelier Impact
17:30 > Poster Session - CIV Agora

Télécharger les posters (.zip, 225 Mo)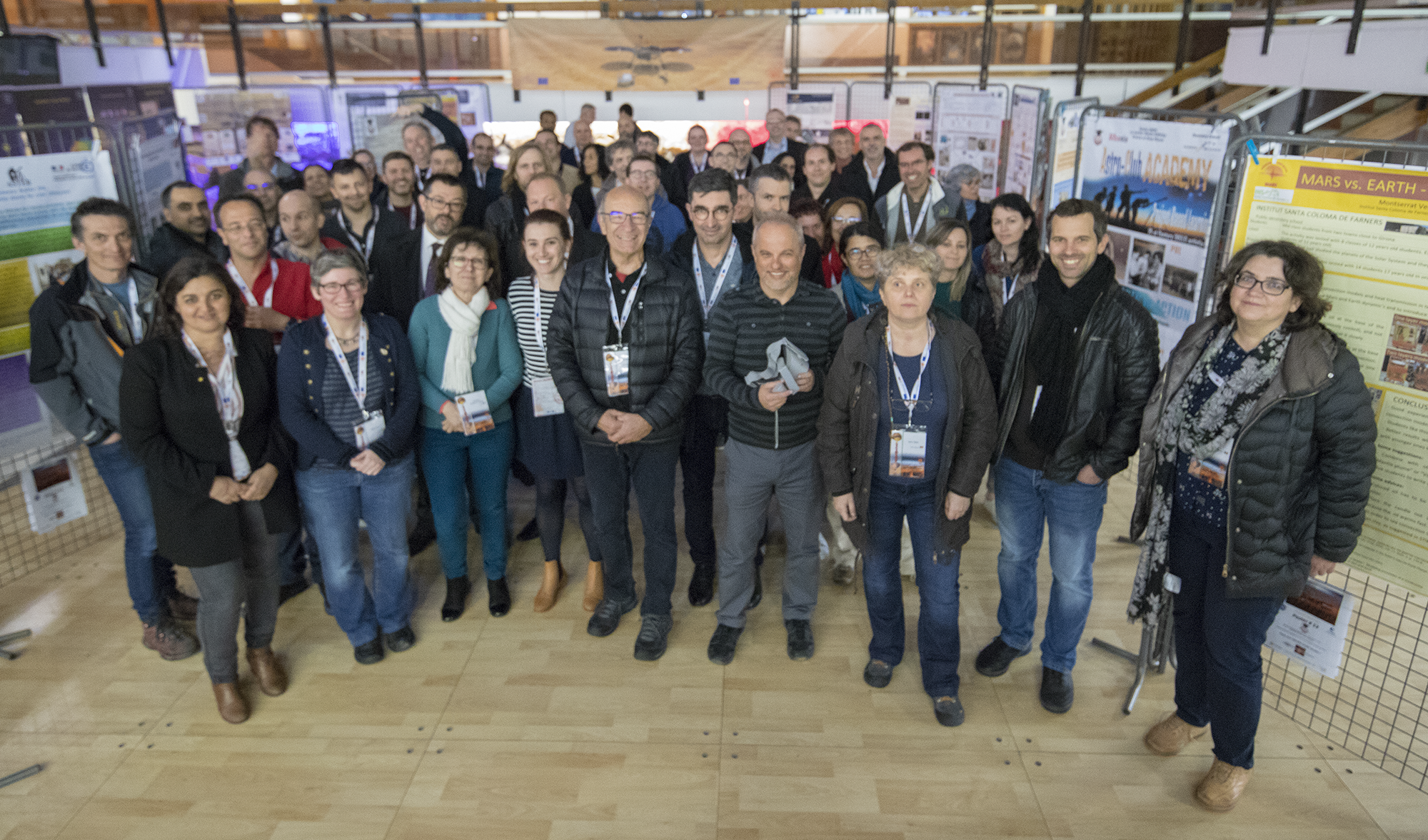 2019.03.03 Mardi / Tuesday - Campus International Valbonne
08 :30 > atelier pratique / hands-on workshop - session 3
Lien vers l' Atelier STIMActivité Impact
Geoazur Laboratory

11 :00 > Visite guidée par groupes / Labs guided tour by groups
12 :30 > lunch
13 :30 > conference: L'exploration continue sur Mars / ExoMars, one of the new space mission on Mars (Jean-Jacques Juillet)

14 :30 > 'insight@school' Keep in touch !
15 :30 > Bilan du séminaire et clôture / Review of the seminar and closure
Happy New Year - 2020 - Bonne année
L'année 2020 commence avec une mise à disposition publique de nouvelles données pour les écoles. De nouvelles aventures en perspective ! mais aussi une région particulière de Mars (Cerberus Fossae) où ont été géolocalisés plusieurs séismes. Cerberus Fossae ... la première région sismique détectée par la mission InSight ?
The year 2020 begins with the public release of new data for schools. New adventures in perspective! and also ... one specific area of Mars (Cerberus Fossae) where several earthquakes have been geolocated. Cerberus Fossae ... the first seismic region detected by the InSight mission?

355 sols on Mars !
Des nouvelles du lander InSight qui vient de fêter une année 'terrestre' d'opérations sur Mars / Some news from InSight Lander after un year on Mars.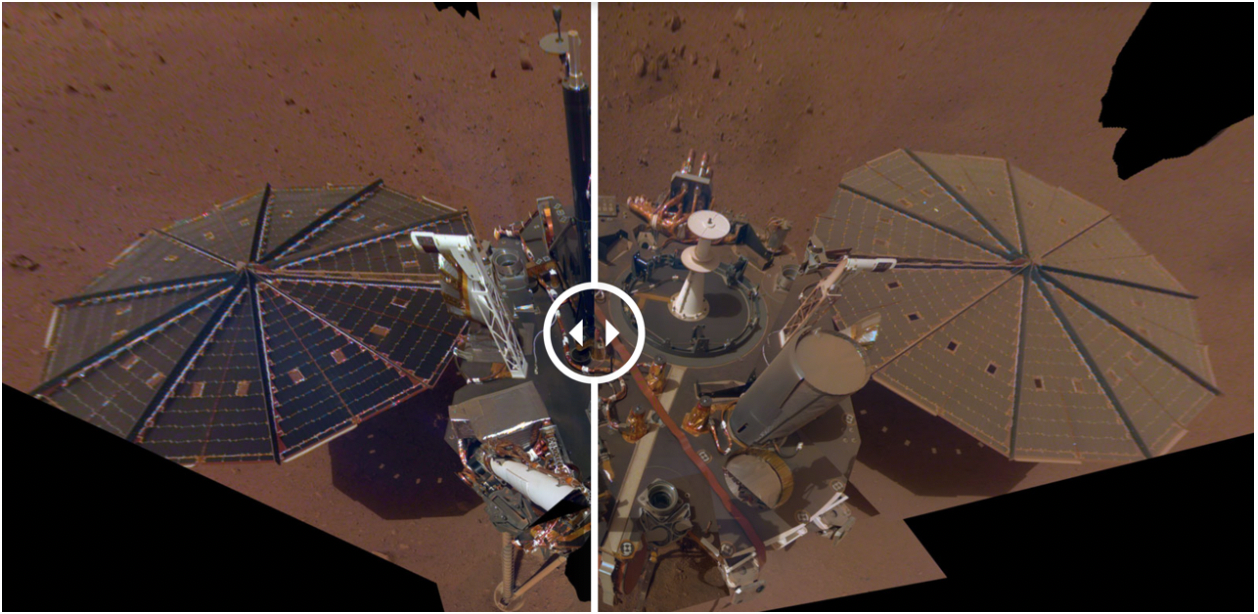 Panneaux solaires poussiéreux après 355 sols / InSight Solar Panels after 355 sols … dusty !

Newsletter for Schools #16