Mars@school
En français : ici
Salut à toi visiteur !
Bienvenue sur Mars@School, nous recherchons des astronautes pour explorer la planète Mars.
Embarque-toi avec Marsty pour une aventure scientifique remplie de découvertes !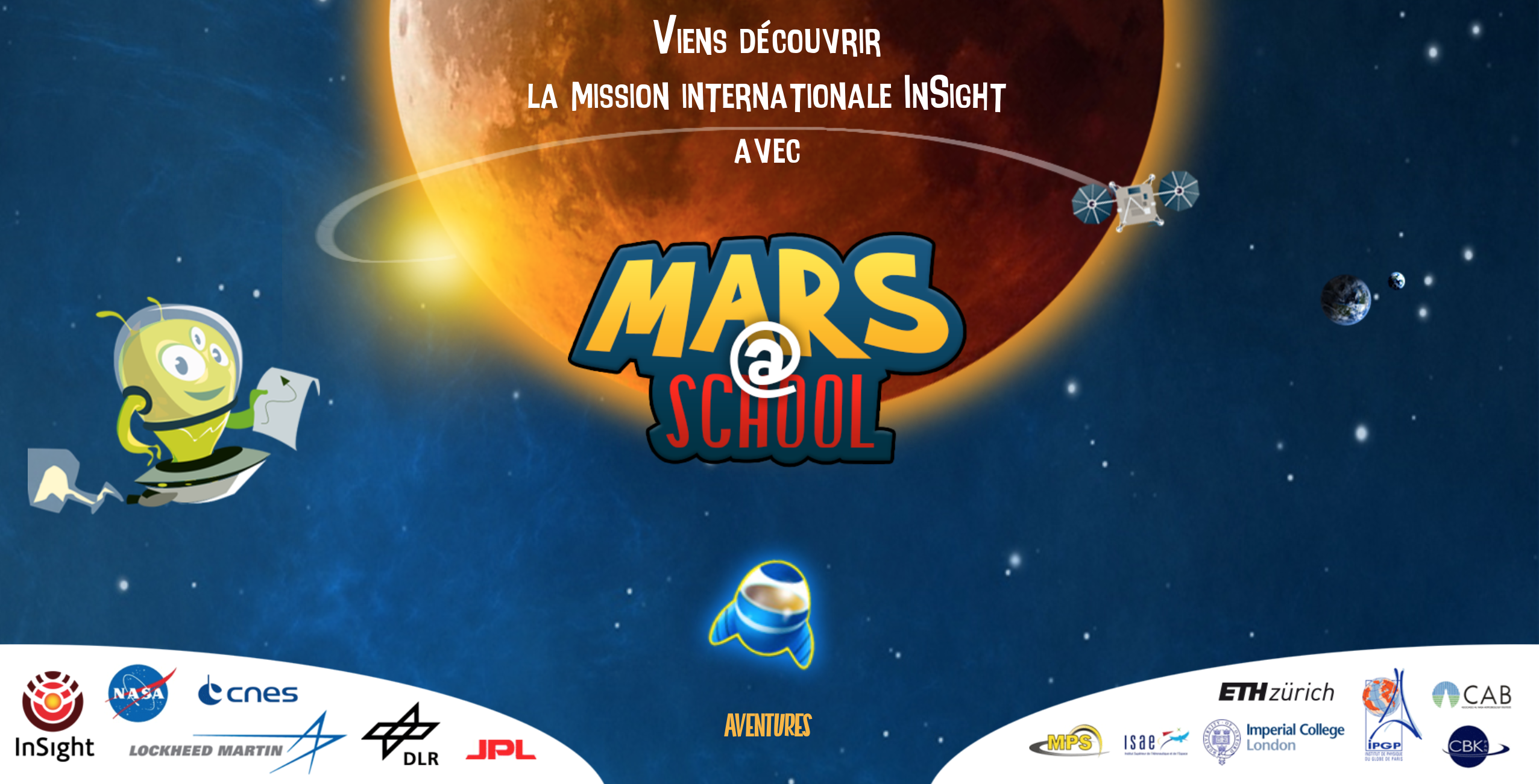 In English : here
Hi visitor!
Welcome to Mars@School, we want you to discover Mars.
Come with us for an adventure full of discoveries!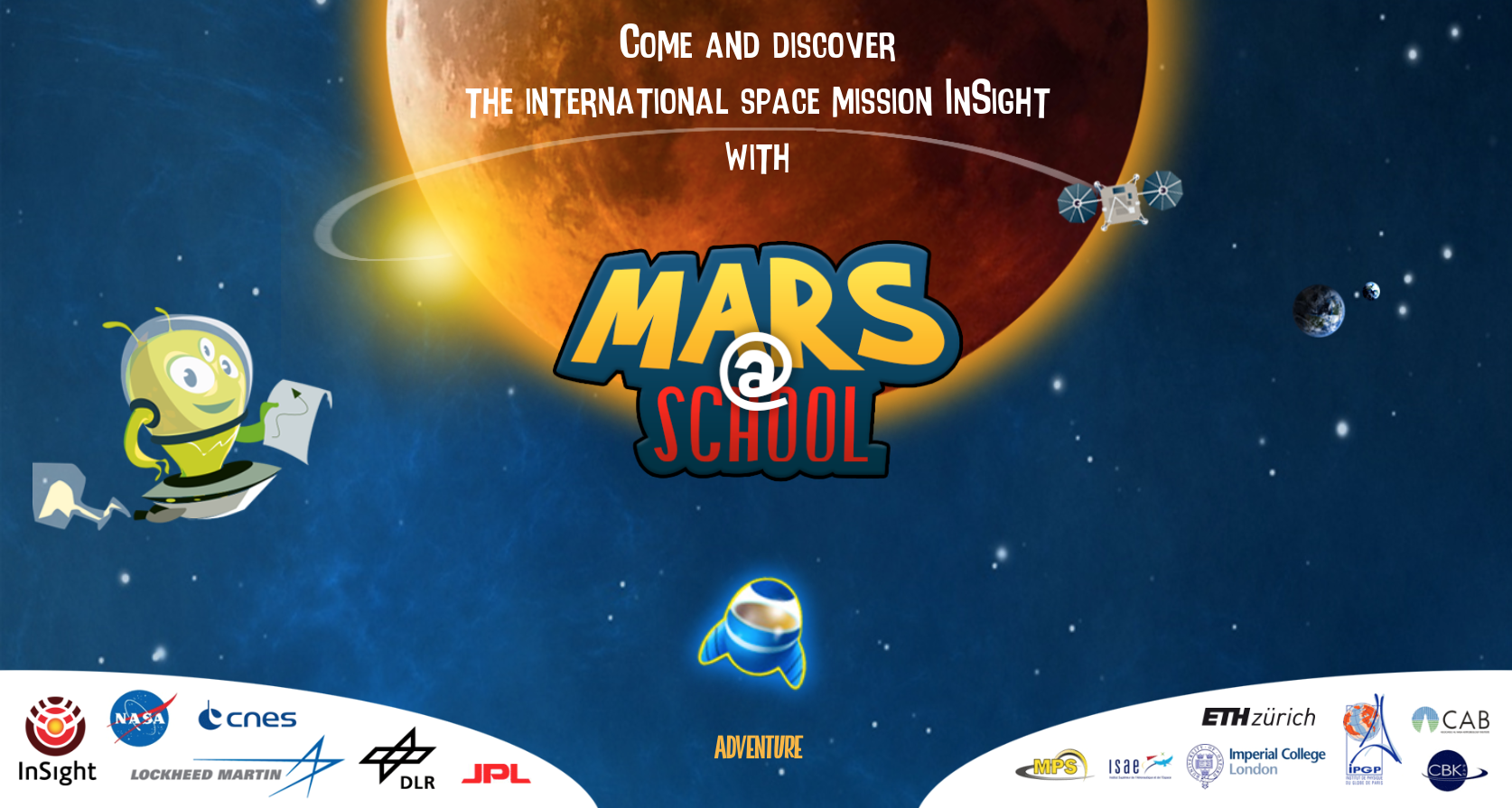 Deutsch : here
Hallo Besucher!
Willkommen bei Mars@School, wir suchen Astronauten, die den Planeten Mars erkunden wollen.
Begib dich mit Marsty auf ein wissenschaftliches Abenteuer voller Entdeckungen!