Retrouvez tous les workshops sur la mission InSight !
Find all the workshops about the InSight mission!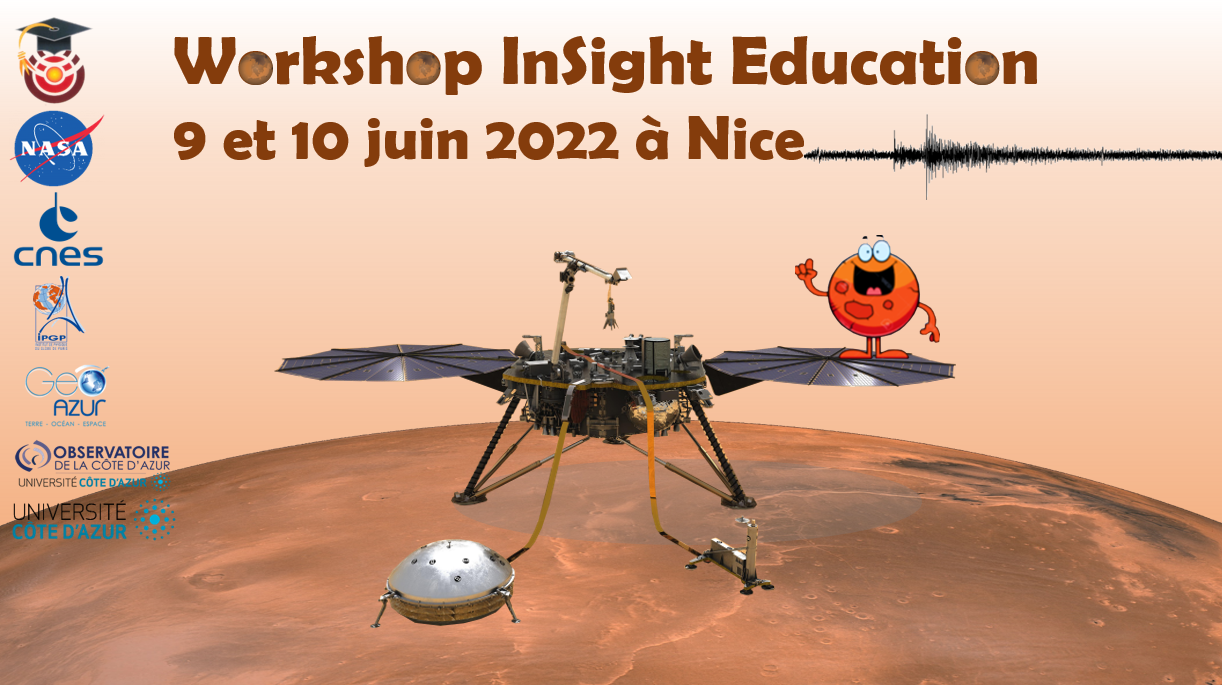 Après 4 ans d'écoute avec la mission InSight, nous sommes heureux de vous annoncer que nous organisons un nouveau Workshop dédié aux enseignants !
After 4 years of listening with the InSight mission, we are pleased to announce that we are organising a new Workshop dedicated to teachers!
---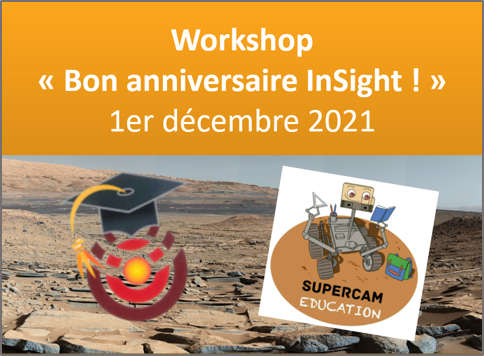 Nous venons de célébrer les 3 ans de l'arrivée de InSight sur Mars grâce à l'intervention de chercheurs, d'enseignants, et d'élèves passionnés !
We have just celebrated 3 years since the arrival of InSight on Mars thanks to the intervention of passionate researchers, teachers and students!
---