Insight@Home

En ces temps de déplacements limités, nous vous proposons de suivre la mission spatiale InSight (NASA, CNES) sur la planète Mars depuis chez vous. Depuis cette page, participez à l'aventure de la mission InSight avec des jeux, des quizz et toutes les données scientifiques mises à votre disposition par l'équipe InSight Education.

We offer you to follow the InSight (NASA, CNES) space mission to Mars from your home. From this web page, take part in the adventure of the InSight mission with games, quizzes and all the scientific data released for you by the InSight Education team.

In diesen Zeiten der begrenzten Reisemöglichkeiten bieten wir dir an, die Raumfahrtmission InSight (NASA, CNES) zum Mars von zu Hause aus zu verfolgen. Nimm von dieser Seite aus an dem Abenteuer der InSight-Mission mit Spielen und Quizfragen teil. Dazu stellt dir das InSight Education-Team alle wissenschaftlichen Daten zur Verfügung.

Pour les KIDS (Primaire), rendez vous avec la mascotte 'Marsty' pour de nouvelles aventures avec les planètes. Pour les TEENS (collégiens), participez à notre quiz journalier ... une question par jour et une énigme à résoudre chaque jeudi !. Pour les STUDENTS (Lycéens), accédez aux données scientifiques de la mission, et explorer la structure interne de la planète Mars en étroite collaboration avec les chercheurs...

For the KIDS, meet up with mascot 'Marsty' for new adventures with the planets. For TEENS, participate in our daily quiz... one question a day and one enigma every thursday. For the STUDENTS, access the scientific data of the mission, and explore the internal structure of Mars in close collaboration with the researchers...

Das Maskottchen "Marsty" wird die KIDS (Primarstufe) während der neuen Abenteuer mit den Planeten begleiten. Die TEENS, können an unserem täglichen Quiz teilnehmen ... eine Frage pro Tag und jeden Donnerstag ein neues Rätsel zu lösen !... Die STUDENTEN haben Zugang zu den wissenschaftlichen Daten der Mission und erforschen die interne Struktur des Mars in enger Zusammenarbeit mit den Forschern...

Teens
Tous les quizzes disponibles ci dessous ont été proposés lors de l'opération 'insight-at-home' (Mars-Avril-Mai 2020). Ces ressources restent en ligne. Continuez à les découvrir. Les réponses sont données par des chercheurs de l'équipe insight. La mission spatiale continue sur Mars. Suivez la mission, ses résultats depuis ce site.


All the quizzes available below were proposed during the operation 'insight-at-home' (March-April-May 2020). These resources remain online. Please continue to discover them. The answers are given by researchers from the insight team. The space mission continues on Mars. Follow the mission and its results from this site.


Alle unten Quiz wurden während der Operation "insight-at-home" (März-April-Mai 2020) vorgeschlagen. Diese Ressourcen bleiben online. Bitte fahren Sie fort, sie zu entdecken. Die Antworten werden von Forschern aus dem Insight-Team gegeben. Die Weltraummission geht weiter zum Mars.

Verfolgen Sie die Mission und ihre data von dieser Website aus.

Remerciements pour la partie Teens à :
Tracy Dérémy et Jérémy Seguin, du collège Parmentier, Montdidier, France
Gordon Neighbour, Torquay Girls' Grammar School, UK
David Ambrois et Jean-Luc Berenguer, Université Côte d'Azur, Géoazur
Laurence Laffargue-Rieder, Suisse
NEWS >
Tous les quizzes de 'insight@Home' dans > Quiz Archive!

All 'insight@Home' quizzes in > Quiz Archive!
Alle 'insight@Home' Quizze in > Quiz-Archiv!
#
Date
Topic
1
30 March 2020
The InSight space mission is historic
2
31 March 2020
How long is a year on Mars?
3
1 April 2020
Earth and Mars orbiting around the Sun
4
2 April 2020
How do you get on Mars
5
3 April 2020
InSight landing site
6
4 April 2020
InSight's Entry into the Martian Atmosphere
7
6 April 2020
Mars weather report
8
7 April 2020
Weather on Mars
9
8 April 2020
Storm warning on Mars
10
9 April 2020
When the wind sings on Mars
11
10 April 2020
Dust devils
12
27 April 2020
A seismometer to record quakes on Mars
13
28 April 2020
Quakes on the Moon
14
29 April 2020
Quakes on Mars !
15
30 April 2020
SEIS alone on Mars
16
1 May 2020
Don't lose the North
17
4 May 2020
Cerberus Fossea
18
5 May 2020
Tharsis
19
6 May 2020
Crater Impact
20
7 May 2020
Dunes on Mars
21
8 May 2020
Elysium planitia
Answers
#
Description
1 - 6
Answers Week 1
7 - 11
Answers Week 2
12 - 16
Answers Week 3
17 - 21
Answers Week 4
Kids

Bienvenue à InSight-Home.
Chaque semaine nous te proposons de voyager avec "Marsty" et de participer à notre petit concours. Pour cela, il te suffit de répondre aux questions ci-dessous et de faire l'activité de la semaine. Nous attendons tes photos et tes créations.
Welcome to InSight-Home.
Each week we suggest you travel with "Marsty" and participate in our little competition. To do this, simply answer the questions below and do the activity for the week. We look forwards to seeing your photos and your creations.
Willkommen InSight-Home
Jede Woche laden wir dich ein, eine Reise mit "Marsty" zu unternehmen und an unserem kleinen Wettbewerb teilzunehmen. Du musst dazu die untenstehenden Fragen beantworten und die Aufgabe der Woche erfüllen. Wir freuen uns auf deine Fotos und Kreationen.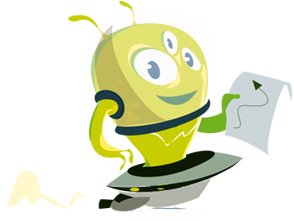 Students & Adults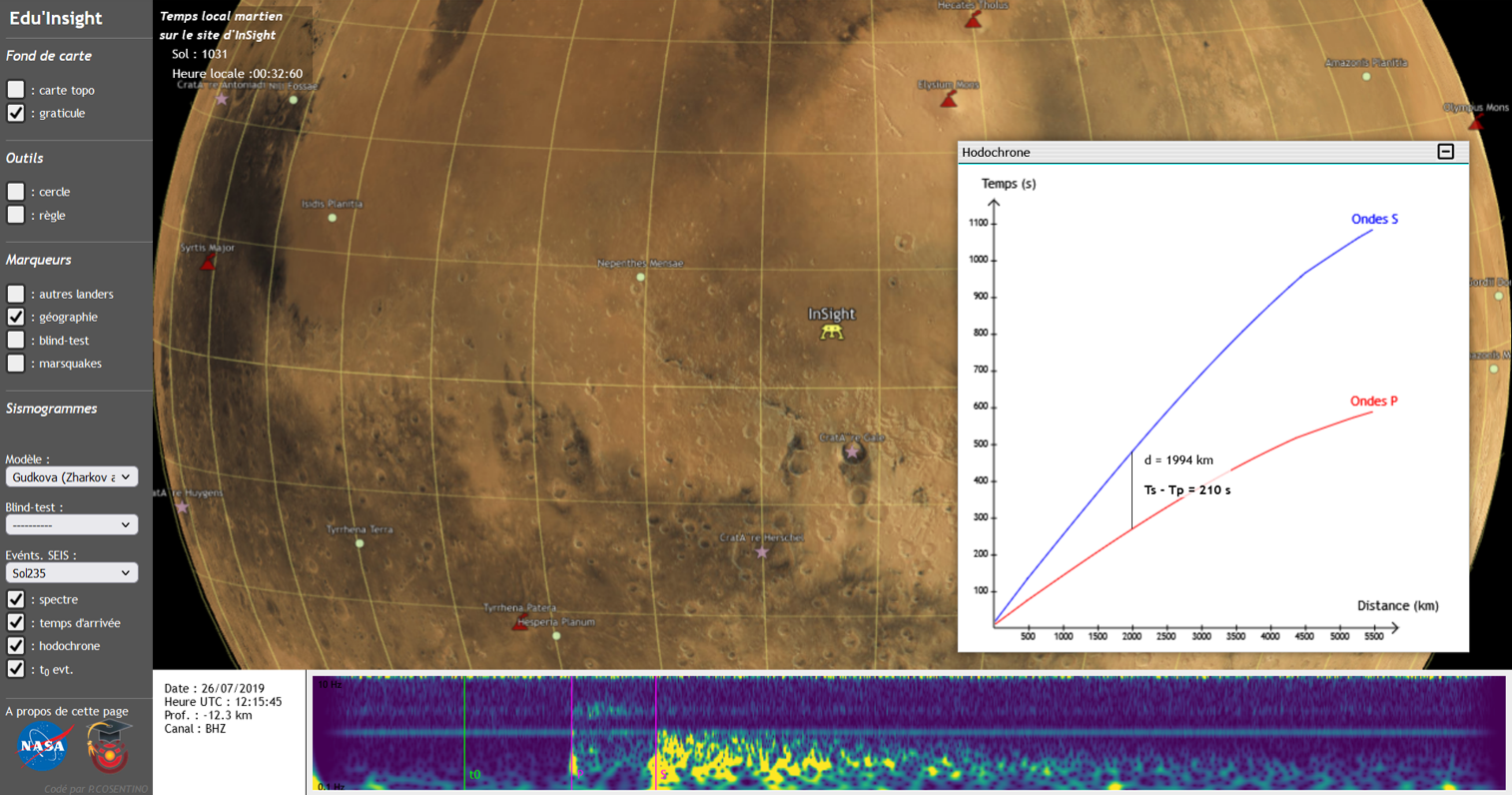 Découvrez 'MarsQuake View' pour localiser les marsquakes déjà enregistrés par le sismomètre SEIS !
Use 'MarsQuake View' to locate marsquakes already recorded by the SEIS seismometer ... Enjoy!
Benutzen Sie 'MarsQuake View' für die Lokalisierung von Marsbeben, die bereits vom SEIS-Seismometer registriert wurde
http://namazu.unice.fr/marsview/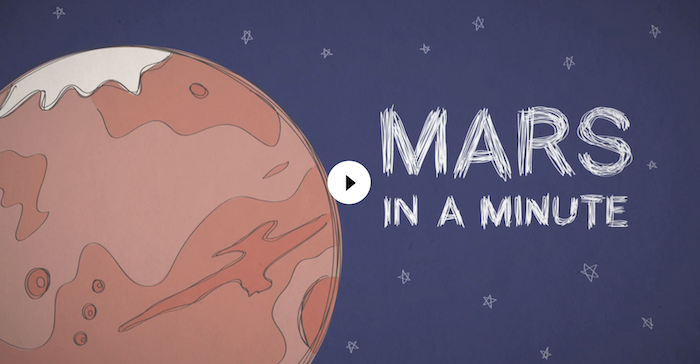 Toute la collection des vidéos 'Mars in a Minute' (en anglais)
Acces to the "Mars in a Minute" video series (English)
Die gesamte "Mars in a Minute"-Videosammlung (auf Englisch)
https://www.jpl.nasa.gov/edu/teach/activity/mars-in-a-minute/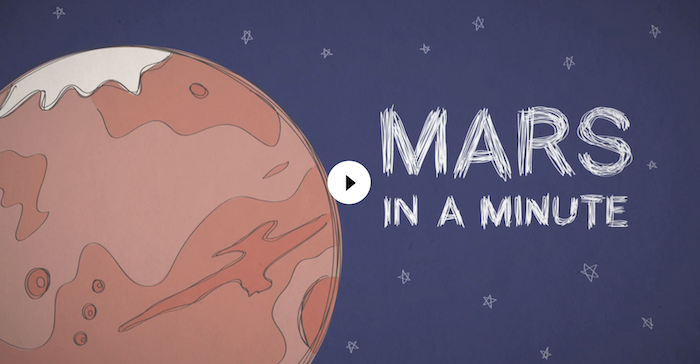 Toute la collection des vidéos 'Mars in a Minute' (en français)
Acces to the "Mars in a Minute" video series (French)
Die gesamte "Mars in a Minute"-Videosammlung (auf Französisch)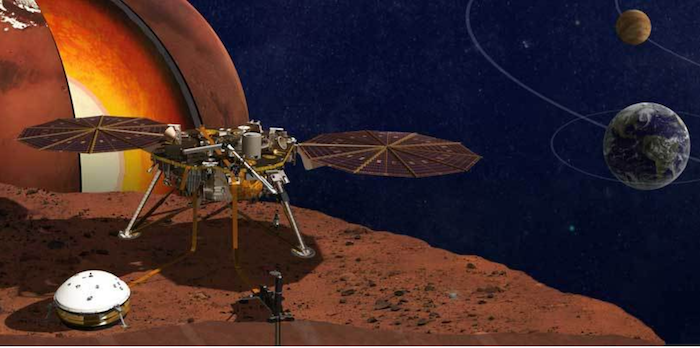 Pour découvrir de nombreuses activités proposées par la NASA
To discover many activities proposed by NASA
Entdecken Sie zahlreiche von der NASA vorgeschlagene Aktivitäten
https://mars.nasa.gov/insight/participate/overview/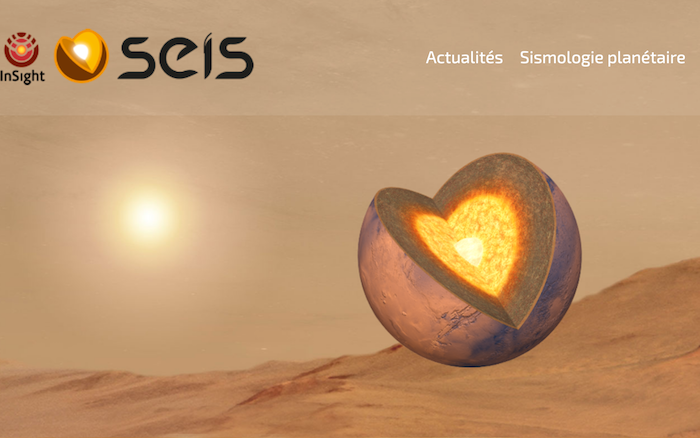 Pour en savoir plus sur l'expérience SEIS
More about the SEIS experience
Erfahren Sie mehr über das SEIS-Experiment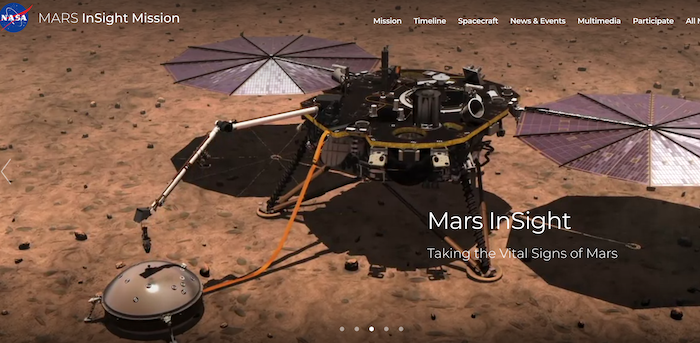 Pour en savoir plus sur la mission InSight de la NASA
more about InSight NASA space mission
Erfahren Sie mehr über die InSight-Mission der NASA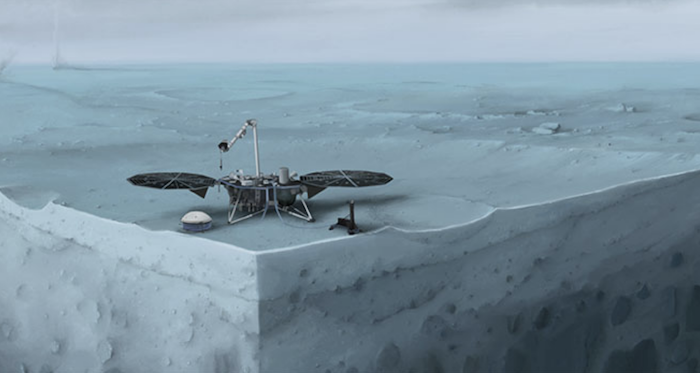 Pour accéder aux articles scientifiques en libre accès
open acces for science publications about InSight
Freier Zugang zu wissenschaftlichen Publikationen über InSight