Les dernières nouvelles sur la mission spatiale SEIS InSight !
Bientôt, InSight aura passé une année martienne à l'écoute de la planète rouge. InSight continue son exploration de la structure de Mars, alors qu'un nouveau robot est en route vers le cratère Jezéro : c'est la mission Mars 2020 avec le robot 'Perseverance'.
Nous fêterons donc bientôt une année de données avec InSight ... et aussi deux années scolaires du suivi de cette mission scientifique passionante dans les écoles, collèges et lycées.
La mission continue bien évidemment, restez en contact avec nous !
_
InSight will have spent quite a Martian year listening to the Red Planet. InSight continues its exploration of the structure of Mars, as a new robot is on its way to the Jezero crater: the Mars 2020 mission with the rover 'Perseverance'.
So we will soon be celebrating a year of data with InSight ... and also two school years of following this exciting scientific mission in schools and high schools.
The mission continues of course, so stay in touch with us!

Newsletter for Schools #24
C'est la Rentrée / Back to schoo!
Meteo data
La taupe / HP3 probe
InSight at Home
Namazu Contest
Perseverance ... en route vers Mars / on the way to Mars

Newsletter #23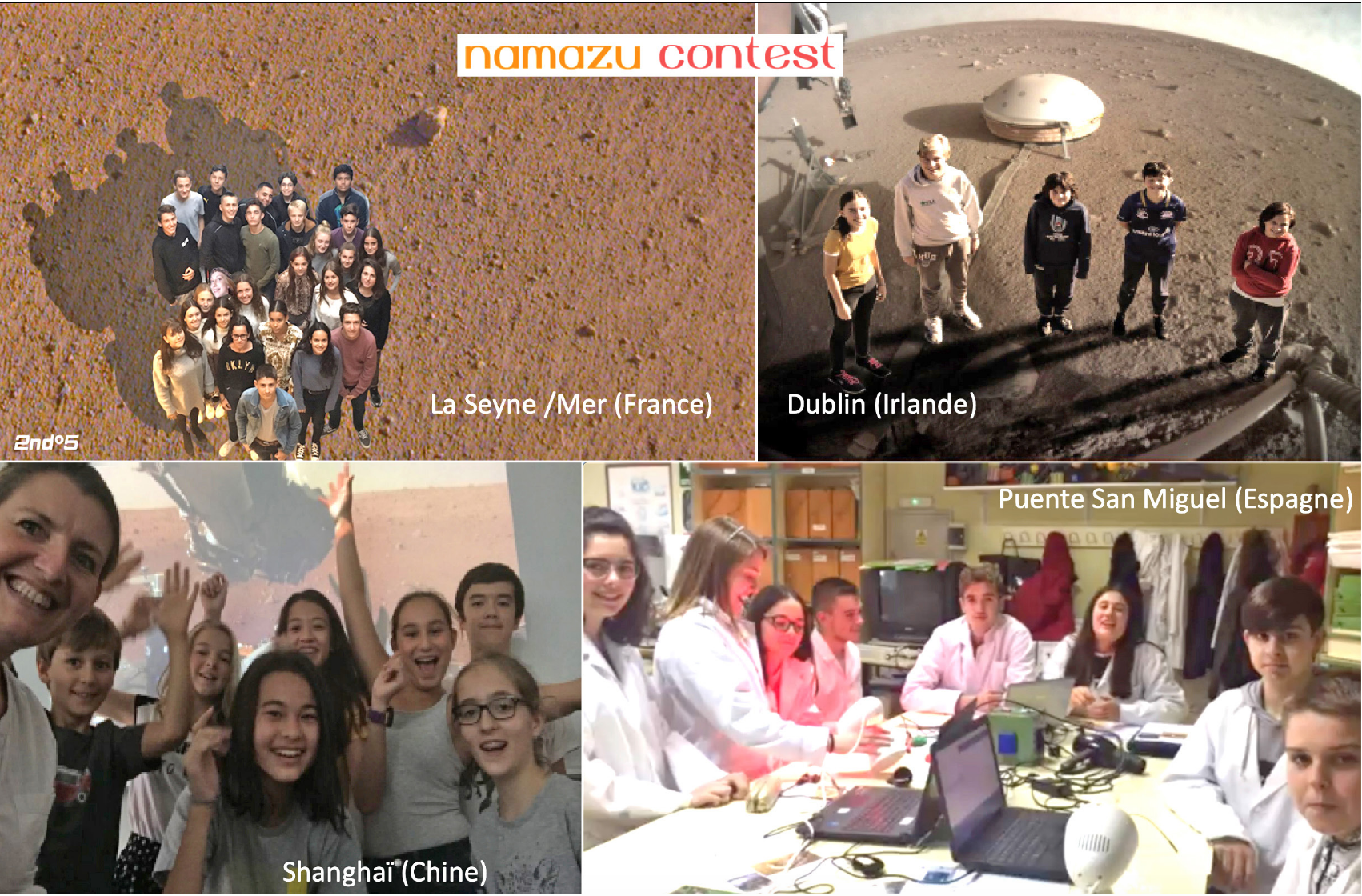 Retour sur le défi Namazu 2020 / Flashback from the Namazu 2020 contest
News from InSight / Les nouvelles d'InSight
Nasa awarded / La NASA récompensée
Flashback from Namazu 2020 contest / Retour sur le défi Namazu 2020
The exploration on Mars continues / L'exploration de Mars se poursuit