Voici la 40ème newsletter de la mission martienne InSight ! Une occasion à célébrer avec l'équipe InSight Education … Des nouvelles découvertes sur le noyau de la planète rouge avec la mission InSight et l'épisode 2 du défi Namazu débute !
Découvrez vite tout ceci en téléchargeant la Newsletter #40 !


Here is the 40th newsletter of the martian mission InSight! An occasion to celebrate with the InSight Education team... New discoveries on the core of the red planet with the InSight mission and episode 2 of the Namazu challenge begins!
Quickly discover all of this by downloading the Newsletter #40!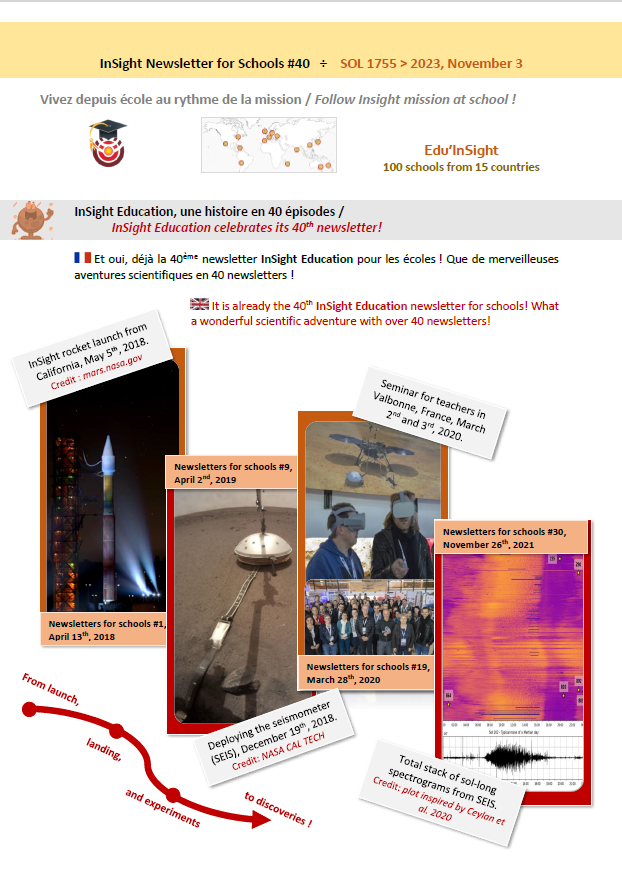 > Télécharger la newsletter / Download the newsletter