Voici la nouvelle newsletter de la mission martienne InSight ! Nouvelles découvertes avec les données de SEIS ... Les ondes de surface et le Sol 1222 ... Et les résultats du défi Namazu de la saison 2022-2023 !
Découvrez vite tout ceci en téléchargeant la Newsletter #38 !


Here is the new newsletter of the martian mission InSight! New discoveries with SEIS data... Surface waves and Sol 1222... And the results of the Namazu contest of the season 2022-2023!
Quickly discover all of this by downloading the Newsletter #38!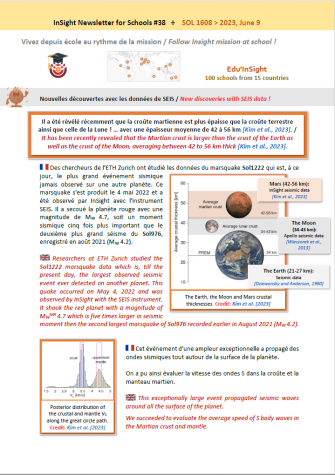 > Télécharger la newsletter

/ Download the newsletter