La newsletter de la mission martienne InSight est de retour ! Des nouvelles de l'atterrisseur ... de nouvelles ressources pour la classe ... et un nouveau challenge pour vos élèves ...
Découvrez vite tout ceci avec la Newsletter #35 !
Bonne chance avec le challenge et en espérant que vous serez nombreux à participer !

The newsletter of the martian mission InSight is back! News from the lander... new ressources for the classrooms ... and a new challenge for your students...
Quickly discover all of this on the Newsletter #35!
Good luck with the challenge and we hope you will be excited to participate!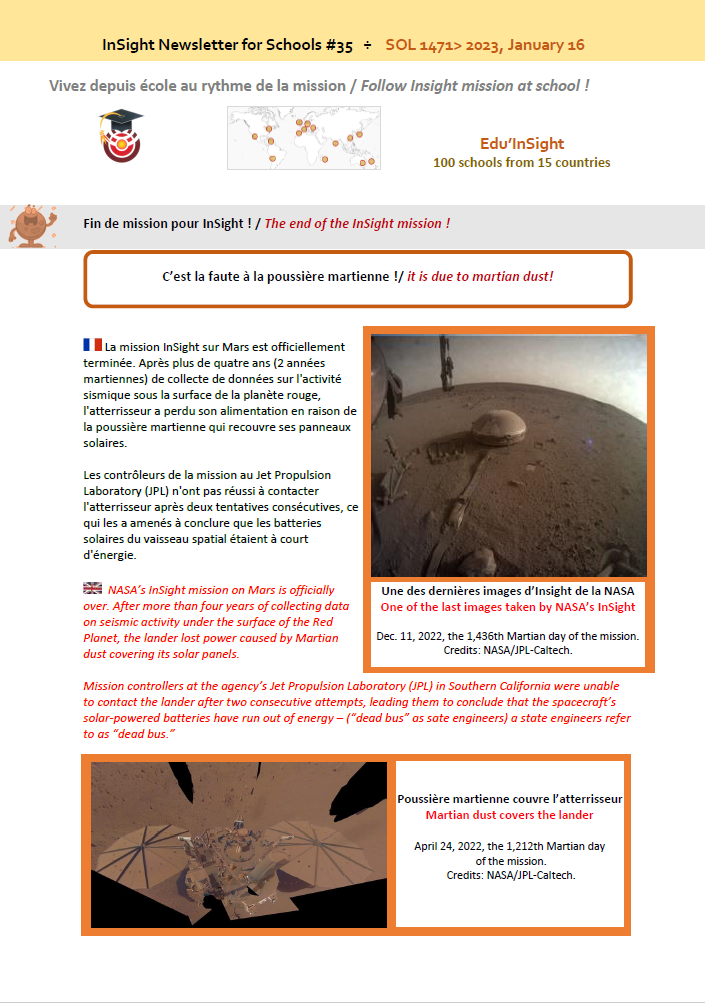 > Télécharger la newsletter

/ Download the newsletter