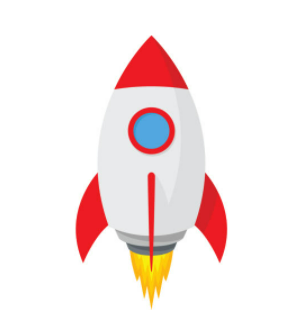 Newsletter for Schools #30

Les 3 ans de la mission InSight.
- Il y a déjà 3 ans, Insight se posait sur Mars. De Pasadena à Paris, ce fut un moment intense et incroyable !
- 1067 sols après, nous sommes heureux de vous faire part de la 30 ème newsletter InSight Education.
- Nous fêterons cet anniversaire par un nouveau workshop en ligne avec notamment le bilan des dernières découvertes de la mission. Mais aussi de nouvelles activités pour la classe. Un rendez-vous à ne pas rater !
>> La newsletter InSight Education nous en dit plus ...

Three years of InSight mission.
- 3 years ago, Insight landed on Mars. From Pasadena to Paris, it was an so intense and amazing moment!
- 1067 sols later, we are pleased to send you the 30th InSight Education newsletter.
- We will celebrate this special day with a new workshop (online) with a report on the latest discoveries of the mission. But also, new activities for the class. An event not to be missed!
>> The InSight Education newsletter tells us more ...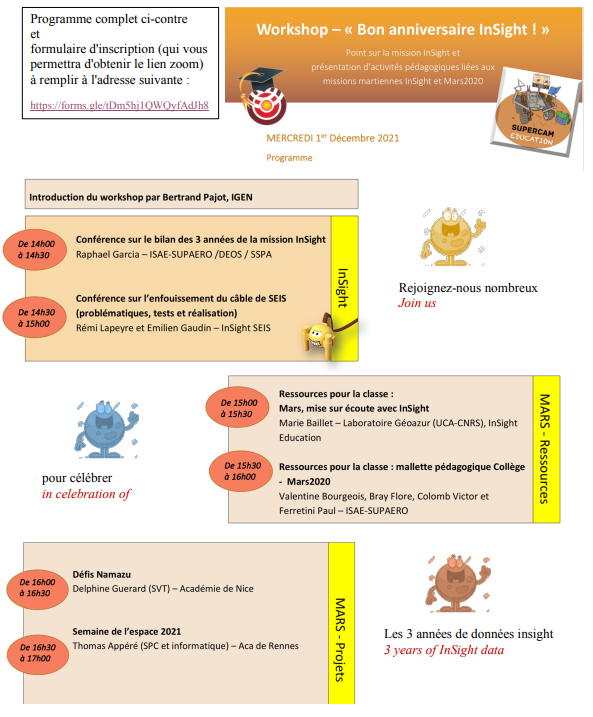 Workshop à ne pas rater: le 1er décembre 2021 !
Workshop not to be missed: 1 December 2021!