Activité Lycéens
La mission InSight a proposé, avant son lancement, d'explorer la structure interne de la planète Mars à partir de données enregistrées par un seul sismomètre à trois composantes.
The InSight mission proposed, before its launch, exploring the internal structure of the planet Mars from data recorded by one seismometer with three components.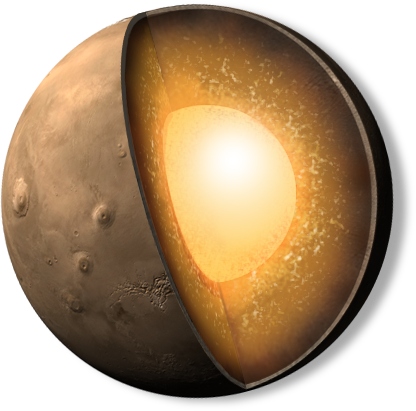 Comment peut-on déterminer la distance qui sépare la source sismique d'un seul sismomètre alors que sur Terre on utilise pour cela une technique de triangulation avec au moins trois sismomètres ?
How can we determine the distance which separates the seismic source from the only seismometer although on the Earth we use for this goal a method to triangulate the location with at least three seismometers?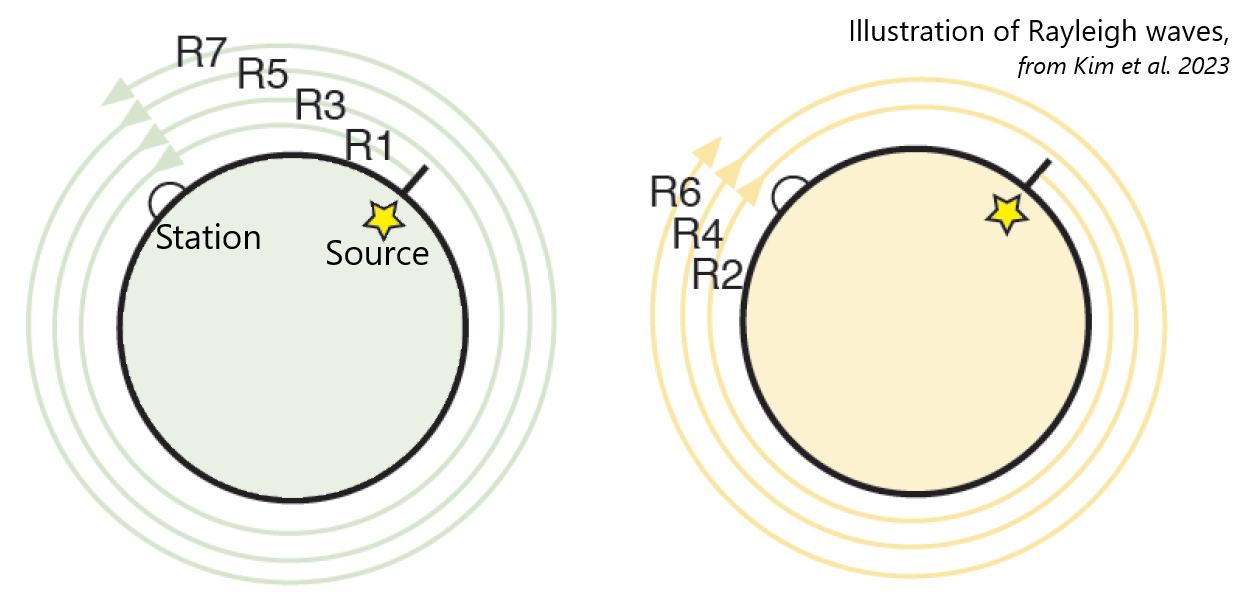 Les chercheurs ont prévu (et ils ont réussi plus tard) à localiser l'épicentre en détectant sur les sismogrammes les temps de passage des ondes de Rayleigh (ondes de surface).
The reserachers planned (and were afterwards successful) in localizing an epicenter by detecting on the seismograms the arrival times of Rayleigh waves (surface waves).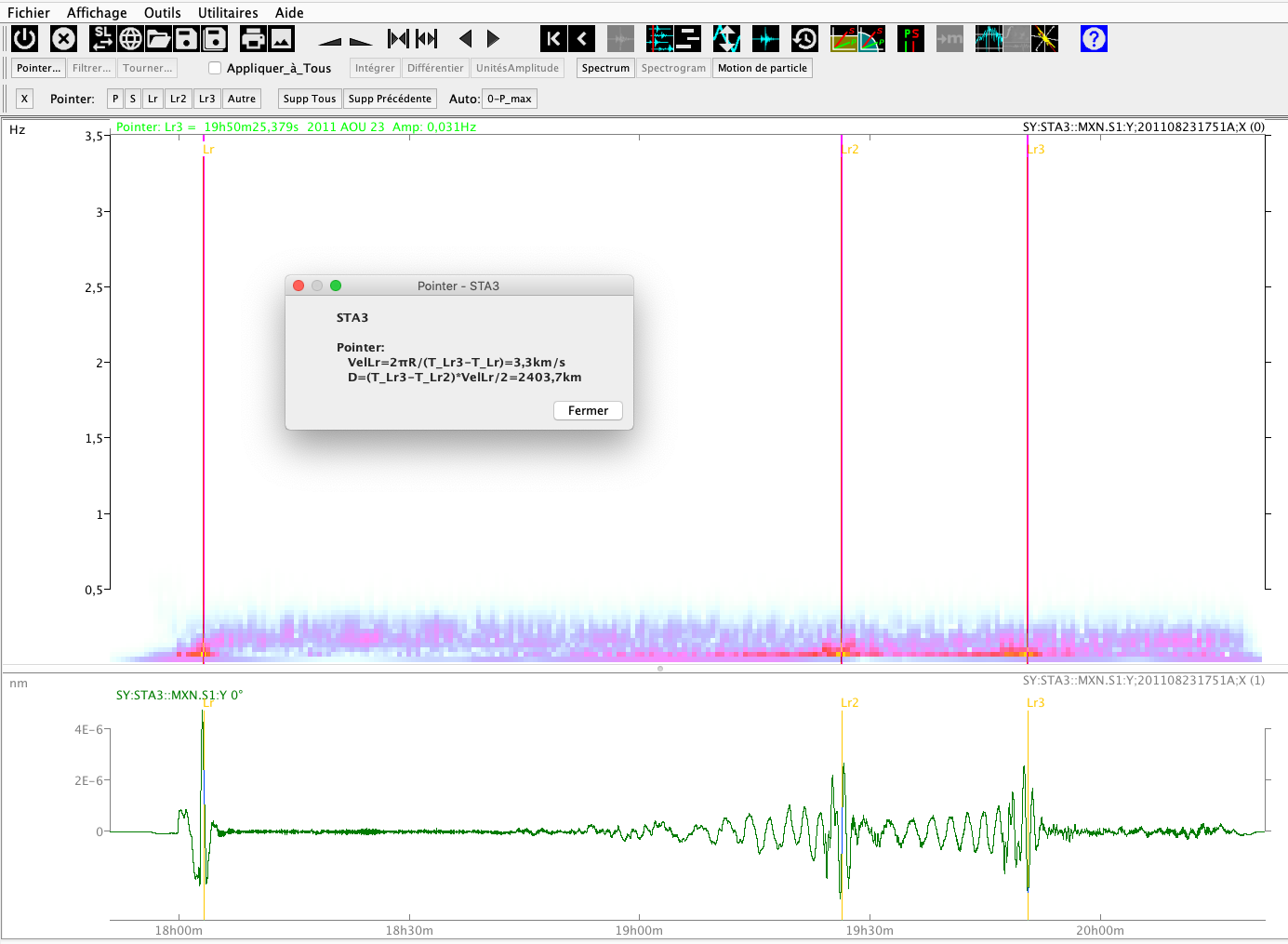 Voici une activité avec des données synthétiques pour déterminer la distance épicentrale qui sépare la source sismique du sismomètre!
Here is an activity with synthetic data to determine the epicentral distance that separates a source from a seismometer
A télécharger / To download:
Activité / Activity:

activité (.pdf)
Données synthétiques / Synthetic data:

données synthétiques (.zip - 6 Mo)
Le logiciel / The software: SeisGram2K